Half-Life: Source
Talk

16
844pages on
this wiki
Warning! This article has yet to be cleaned up to a higher standard of quality, per our Cleanup Project. It may contain factual errors and nonsense, as well as spelling, grammar and structure issues, or simply structure problems. Reader's discretion is advised until fixing is done.


You can help clean up this page by correcting spelling and grammar, removing factual errors and rewriting sections to ensure they are clear and concise, and moving some elements when appropriate.
Please notice the administrators before removing this template.
Half-Life: Source
Developer(s)
Release date(s)

June 1, 2004

Genre(s)
Mode(s)
Platform(s)
Rating(s)

ESRB: M (Mature)

Distribution
Input
Engine
Series
Writer(s)
Composer(s)
Previous game

N/A

Next game

N/A
Half-Life: Source is a direct port of the original Half-Life game to Half-Life 2's Source engine, introducing improved water and atmospheric effects, as well as better lighting. Generally, all of the same assets are used. It was included in the collector's edition of Half-Life 2 and is also sold separately on Steam.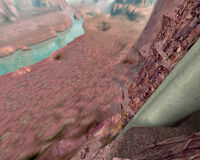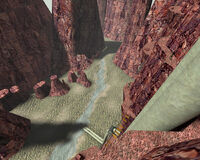 As opposed to an actual remake of the game, it is simply a direct copy of the game's contents. All of the same assets are used, more or less, and most of the differences are due to the fundamental features of the new engine (more detailed lighting and water effects, for example). Some additional optimizations have been made, however, such as increased quality textures, the replacement of drawn bitmap skies with 3D skyboxes, and the addition of new or improved atmospheric effects in some areas. The game's front-end user interface has also been overhauled to resemble that of Half-Life 2, with a chapter selection and dynamic menu backgrounds featuring scenes from the game. In addition, all chapters can be selected upon starting the game for the first time, unlike Half-Life. It is not compatible with any GoldSrc or Source mods.
Some noticeable differences in gameplay include the ability to see into the water from above the surface, making it considerably easier to defeat the Ichthyosaur where before it was necessary to be submerged.
External links
Edit