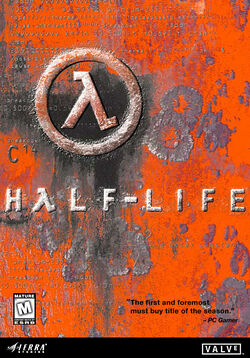 Welcome, welcome to the Half-Life Wiki. Whether you are here to stay or passing through on your way to parts unknown, we hope you like the place and choose to join our work. Here are a few good links for newcomers:
General help
Other
The Half-Life Wiki aspires to be a reliable source for all Half-Life fans to read and draw information from, and as such, fan-created continuity and fan fiction are not allowed outside of the mod articles. All in-universe material must be attributable to a reliable source.
Please do not remove talk page and forum comments, as they are part of the public record. Remember that you should always sign your comments on talk and vote pages using four tildes, like this: ~~~~.
I hope you enjoy editing here! If you have any questions, see the help pages, add a question to the Forum, ask one of our administrators or just leave a message on my talk page. Deckard8t88 (talk) 22:08, April 27, 2013 (UTC)
Thank you. OK.
Thankyou for your last edit, those are the kind of edits that I love the most, they are simple but they make a big difference.
Adapool (talk) 21:47, July 9, 2013 (UTC)
No problem. Yes. Of course. As you said, they are simple but they make a big difference.